This is one of those plugins that I wish I'd been using for years. Those that "know" such things say that you're supposed to spread your posts out and not dump a bunch on one day. Well, that's pretty much what I've always done. I started using a small plugin that I wrote a few months ago to automatically future date the posts a bit, but that still wasn't quite as organized as I would like.
A few weeks ago I came across the Editorial Calendar WordPress plugin, and it's outstanding. When activated it ads a calendar where you can see all of your posts, and can even scroll the calendar with the mouse wheel.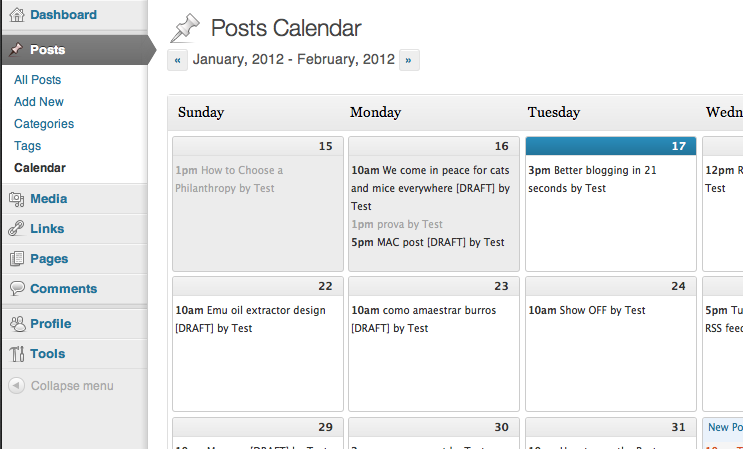 Even better, you can drag posts between days. No more having to go in and manually enter in dates. What I do now is use my auto future date plugin to schedule a few days out and then use the calendar to drag it around so the post is on the day I want it.