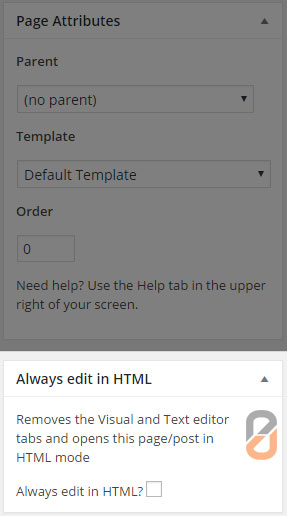 This is another one of those plugins that I'd thought about writing and Google kept me from needing to.
Sometimes when building a WordPress site I'll need to create pages using straight HTML instead of the WYSIWYG editor. Without fail though I'll accidentally click on the Visual tab and the editor will clear out most of my HTML I've thought that it would be nice to be able to disable the visual editor, but only for specific posts. Turns out, I wasn't the only one.
The Always Edit in HTML WordPress plugin takes care of it.
Take a look at the screenshot on the right. Check the box and save your post and the visual editor is gone. Nothing to foul up the HTML.