I've been working on an application for the past several months and it's now at a point where I feel comfortable releasing it.
ProofBuddy is a PHP / MySQL application that allows professional photographers to show proofs to their clients. It has an integrated shopping cart so that your clients can order their prints directly from the web.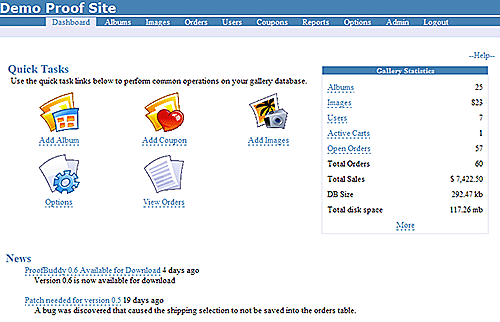 This screen is the Dashboard, the first screen you see after logging in. Across the top is a two layered tab bar that will quickly take you to any section of the program. The quick task icons give you a way to perform the most common tasks easily. To the right of the quick task icons is a window giving you a quick glance into your album statistics. And the bottom contains news from an RSS feed so that you're always up to date with ProofBuddy developments.