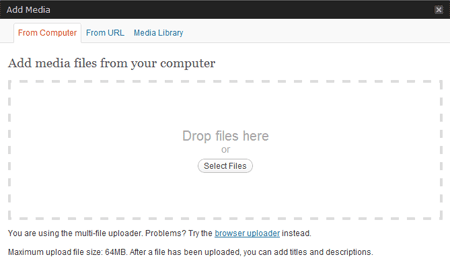 Sure, I know there was more to the upgrade than just this; but the drag and drop uploading in the latest WordPress is an outstanding addition.
Instead of having to browse through folders looking for the right file, it's just a quick drag from Windows explorer to your browser. Yeah, I guess you're still looking through folders. But it seems a lot easier.
And this is one of those things that I'm sure is browser dependent. Works great it Chrome. No clue about others.