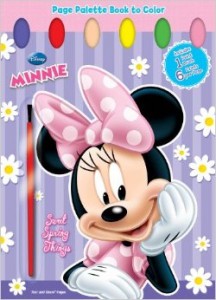 Got to drop into dad mode for a bit…
I found the watercolor book on the right while Christmas shopping last month. Watercolors are one of those go-to activities for the kids, but it's always a bit of a process to get everything out and cleaned up afterwards. These books have the watercolor paint spread right onto each page so you don't need a separate set of paints. And it's perforated so you can pull the paint off afterwards to keep the masterpieces.
We didn't buy them online, but looks like Amazon has a bunch of different versions of watercolor books like this. Wish I had known a long time ago.